FILM PRODUCTION... EASY?

LOOK AT "OUR" FILM CREDITS





"ALSO" - We can speak your language on this site...
Français, Deutscher, Italiano, Españoles, Portuguêses

When producing "any" type of film whether for the Big Screen, Television, Advertising, Computer Games etc., many people pretend to have the technical knowledge but, when "big bucks" have been spent the result can be a disaster.

Primarily based at Pinewood Studios, the imMEDIAte MOVIES team have worked together since 1984 for major producers, studios etc., and so have been there, done most of it and even worn the baseball cap working with a talented array of specialist artists, model-makers, animators, directors etc., (See our Film Credits) in order help to create the weird and wonderful world of well known Film characters to come alive and move in order for them to be "really" convincing to those watching different worlds unfold

Want to see more? ...Click one of the signs above or, go straight back on to the Site Index to find a subject of interest

The imMEDIAte MOVIES team are expert in most of the following items

MODEL MAKING

PUPPETRY

COMPUTER FX

MAKE-UP EFFECTS

PROSTHETICS

ANIMITRONICS

FX ENGINEERING

FILM DIRECTION

ADVERTISEMENT CREATION

FILM & TELEVISION PROGRAMMING

COMPUTER GAMES DEVELOPMENT & DESIGNERS

FILM FINANCE & CO-PRODUCTION PARTNERING

THE BEASTERY and SIX-PACK FILM Projects


imMEDIAte MOVIES

!!! WHAT WE OFFER YOUR COMPANY !!!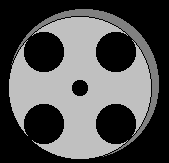 - Where can I find more imMEDIAte information