Useful Industry Links
Click each name to

"Go There"
Absolute Movies: Combines world-wide film sites and related fields into a web site both useful and entertaining. Offers daily news updates and links to film news, top broadcasting sites, film studies programs and much more
Ace Pix International, Inc. Film Studio: Misfit Patrol movie, Mafia Lady, news, cast, trailer, sweepstakes, free-links, T-shirts, jackets, caps, etc. directly at wholesale prices, entertainment news, and more
ACTRA (Alliance of Canadian Cinema, Television and Radio Artists): An organisation which negotiates, safeguards and promotes the professional rights of its Members
AES (Audio Engineering Society): a professional organisation devoted exclusively to audio technology
AFFATI (Association For Film And Television Integrity): an organisation that is committed to raising and maintaining the level of the entertainment industry's completed projects and focus
AFS Student Video Contest: college or high school students looking for a place to showcase their film or video work should check this out. It's time you win the recognition you deserve!
Aries Production Resources: lighting and all related accessories, grip, tripods, jibs, dollies, matte-boxes, filters, bags, cases, other accessories, expendables for camera and lighting, used film and lighting equipment and just about everything else!
Artists Web: Where artists can find a place for their talents to be registered with all the major production houses and producers seeking movie talent
ArtsNet.net: provides a multitude of links of value to visual and performing artists
Aspen Valley Film: a production guide featuring locations, award winning directors, producers and cinematographers for the Aspen Colorado area
Best Of Austin: your guide to online resources in the Austin, TX metro area. A very thorough site!
Alex Ayuli's Idealize: a web-site devoted to music, music video and film. Contains links to a vast library of film schools, production houses, Indie film sites, and music videos as well as relevant book and music reviews
Big Bee Infomedia Limited: professional training in non-linear editing on an Avid media composer
Brandon Post Productions: providing professional audio recording, audio post production, music production and audio mastering services
Bill Brown, Composer for Film, TV and New Media: browse through new music samples in MP3 and streaming Real-audio from recent works including Oliver Stone's "Any Given Sunday," Tom Clancy's "Rainbow Six" and "Rogue Spear" and much more. PCXL Award for Best Music Soundtrack for 1998. Site includes composer bio, credits, media reviews of recent works, studio gear, photos and related film music industry links
Breaking Into Film: by author Kenna McHugh, a director, producer, writer, actress, and public relations professional who lives and works in California. You'll learn why the film industry is exploding, what kinds of jobs there are in the industry, who the major (and not-so-major) employers are, and much more
Brillig Productions: exploring creative areas of filmmaking; developing narratives that range from the fanciful to the bizarre, visual designs that push the limits of independent cinema, and story-telling techniques that are inspired and inspiring
Broadcast Net: the broadcast industry's home page
CastQuest.com: an online talent database for the independent motion picture film, television, theatre and other entertainment industries around the world
Cinema Sites: terrific source of resource links
Clang Buzz Thump: creative music for commercials, television, multimedia, film and video, and the web
Crystal Pyramid: broadcast video production company in San Diego, California
Current Wave Media: a quick reference for those involved or seeking to be involved in the media
The Daily Diffs: Recent news from Hollywood
DC Radio & TV: news, formats, e-mail, station histories, technical specifications, commentary and more, updated daily, for Washington DC, Baltimore, Frederick, Hagerstown, Annapolis, Winchester, Warrenton and Fredericksburg
The Definitive Film Links Resource: the name says it all
Dixon-Cain Productions: an independent entertainment production company specialising in music video and film production located in Los Angeles, California
Electron Film: the Web's premiere film source, including tons of links
Everything Showbiz: the search engine for entertainment professionals, including facilities, associations, production companies, equipment, transportation, and much more
The Farnham Film Company: a UK-based TV production company interested in co-production--particularly of children's programming
FilmCrew: a film site directory
FilmFolks: film and TV industry directory
Film Forum: New York's leading movie house for independent premieres and repertory programming
Film Music: the industry's source for information, education and communication. Includes a broad variety of resources for film music composers
Film Tech: the industry's site to talk shop
Filmtools: tools, books, supplies and equipment for the motion picture professional
Film, Video and New Media Festival: an opportunity for your work to be viewed and accepted by the powers that be, within the local Canadian and international film community
Flicker: the site for the alternative cinematic experience, where you'll find films and videos that transgress the boundaries of the traditional viewing experience
Gavin's Way: a little movie about the biggest decision of your life: deciding who you are." Gavin's Way is the story of three very different cousins (Eric, Nick, and Ralph) in a typical Irish American family in the suburbs of Boston
GTH Electronics: manufacture and sell the "ACE" or Advanced Colour Enhancer. This professional/consumer digital (4:2:2) video processor offers full red/green/blue white balance correction, colour shift and many other useful features
Global Movie Xtras: the world-wide film and television resource registry service. By joining GMX you could be in the movies, television, videos, even your favourite commercials

Skip Godwin, C.A.S.: film production sound mixer with over 39 motion picture credits. A member of the Cinema Audio Society
Mark Grant: an actor, writer, producer whose credits include movies (The Karate Kid, A Stranger's Kiss), TV (Law & Order) and a screenplay (Living On Empty, a crime thriller set in New Hampshire)
The Greatest Films: commentary and historical background, reference material, vintage film posters and more for classic films
Hollywood Highrolling Film and Video Association: includes a directory of filmmakers, talents, and services across the United States and expanding internationally all over the world. Visit HHFVA to research and question the people that make movies
Hollywood North Online: Toronto, Canada's complete online film and entertainment directory
Iconoclastic Entertainment: dedicated to finding and creating the finest screenplays on the planet
imMEDIAte Movies: film buying and selling, production, involvement, co-production, sfx, animation, financing, screen-writing, special makeup, animitronics and more
IndependentFilm.com: resources for the independent filmmaker
IndieClub: the premier site for networking with other filmmakers and video-makers all over the world
Indie Films Online: an online source for independent short films and feature motion pictures
IndustryCentral: the motion picture and television industry professional's first stop, with industry news and information, comprehensive searchable database of links, writers' exchange, discussion board, classifieds, chat, and more
inetfilm.com: built to showcase the artistry of independent filmmakers. Whether you're a film buff, net surfer, or someone in the film industry, there's something here for you
InFocus Forum: aimed at helping mainly amateur filmmakers produce a good quality film. It's updated every month with new informative articles, festivals, and information on filmmaking
KC ENTERPRISES-Professional Audio Production: specialising in audio production for television and radio commercials, informational and industrial productions, multimedia and web site, automated telephone systems and on-hold messaging. You'll like what you hear
Kinotonik Motion Picture Arts: an extremely clean, well-designed site. Their mission is: Produce and promote vanguard films of the surreal and sublime; explore new cinematic forms and functions
Mel's Internet Universe: featuring the Hawaii Radio & Television Guide, Mel's Hawaii and more!
Mindstar Productions: makers of Cinergy(tm) software, which brings unsurpassed power and control to today's motion picture set. It is the first integrated production management system that can store information from the earliest stages of pre-production to the editing room
MovieBytes: a comprehensive database of screenwriting contests, literary agencies and film producers, plus a free email newsletter
The Movie Making Center: film and video productions related resources. This site is dedicated to both amateur and professional movie-makers
Movie Sound Page: the Internet's definitive source for the motion picture sound experience
MPTV: offering on-location video production, graphics and animation design, AVID video post production, Macromedia Director authoring, and many more services
MY Entertainment WORLD: a global resource for the special needs of motion pictures, television, recording, live theatre, models, talents, performers, casting directors, agents, photographers, stylists and all professionals working in the fields of modelling, acting, entertainment
New Unique Videos: stock footage library of images from around the world
Next Wave Films: providing a diversity of support to emerging filmmakers
Nonlinear3.com: linking you to the best post-production stuff on the 'Net
NY Radio & TV: news, formats, e-mail, station histories, technical specifications, commentary and more, updated daily, for New Jersey, Long Island, south-western Connecticut, Westchester/Rockland, south-eastern Pennsylvania and northern Delaware
PH Productions: services include business and personal consulting and coaching, project development, script writing, video production, video biographies, television programs, infomercials, commercials, photography and 3-d animation
Production Services Arizona: since 1971, providing quality, production services in the areas of video, multimedia, and animation graphics. Serving clients world-wide from Korea to France, South America to Canada in medium to high budget corporate marketing and training venues. Full collateral support through PS/A's graphics dept.
Resource Advantage: a source directory for print photography, film and TV industries primarily in the New York metro area
River Productions: an independent film company located in Los Angeles, CA, headed by Michael J. Isgrig (writer, director, producer), Lynn C. Grant (writer, producer) and Kym R. Wulfe (executive producer, head of business and legal affairs)
SF Station: guide to San Francisco arts & culture, entertainment, food, shopping and lifestyle. In-depth and up-to-date coverage on events, clubs, live music shows, film, theatre, galleries, museums and more
Shoots.com: the production crew resource for the next millennium
Society of Television Lighting Directors: provides a forum that stimulates a free exchange of ideas in all aspects of the television profession, promotes discussion on techniques and on the use and design of equipment, and more. Professional meetings are organised throughout the UK and abroad
Sooke Film Society: a member of the Vancouver Island Film Association (VIFA), and a participating community in the Island-wide initiative to promote the media industry in order to develop the economy of the region. The Society is interfacing with the local governing body in order that standards be maintained, and credibility established
SoundSpeed Movie Database: dedicated to production sound mixers, boom operators, cable pullers, or anyone interested in what and how the sound crew works on a film or television set
Super8 Images Machine: practical knowledge and resources for making films in the Super8 format, including film stock, equipment, supplies and more
TalentBox.com: an online community for the entertainment industry
The Dave Taylor Home Page: a collection of film-related resources, including articles, a mailing list, a bulletin board and more, as well as links to many other helpful sites
Thrae Entertainment: your source for no-budget moviemaking on the Web. Provides information and insight into the world of movies without the burden of large financial resources, a place for moviemakers to share their experiences and information about their films
TV Jobs (broadcast employment services): an Internet-based employment service dedicated to helping you find employment in the highly competitive broadcast marketplace
Video Farm: offering powerful yet affordable tools and services (needed to create, manage, and distribute video content) within the space of a creative online community
WebMovie.com: the search engine for film and video production facilities, services and technologies
West Virginia Filmmaker: an independent link to mountain state filmmaking, including news of film and video activity, book reviews, free classifieds, profiles, etc.
Dr. J. Emmett Winn: visiting assistant professor for the Department of Communication Radio, Television and Film faculty at Auburn University
Dr. Rainer Zwisler's Film and Film Databases: a list of interesting links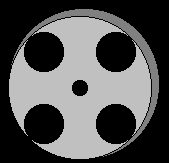 - Where can I find more imMEDIAte information