Live Reports
Look at the world's news, simply click on one of the "RED" headings below to find up-to-date news
Forbes
Business Week
Economist
Asian News
Financial Times
Wall Street Journal
TechWeb Finance
Financial Times
Stock Talk

ImMEDIAte MOVIES ONLINE
ImMEDIAte MOVIES ONLINE is an established world-wide film and television program distribution company. We have an extensive library of classic movies, short subjects, documentaries and cartoons. We also represent feature films, television programs and series on behalf of individual producers for world-wide licensing.
Our customers include Television Stations, Film Distributors, Video Distributors, Stock Footage Companies, Individual Producers, broadband internet TV stations, and programming content for streaming media on the internet. Please note many of our programs are already cleared for Internet streaming and a full catalogue is available and can be sent on your e-mail request.
HERE... You find out almost everything about the Film World

We have over 5,000 hours of programming available. Some of our popular programming can be found in this section which include Academy Award Winning

documentaries like

The Long Way Home -

An Academy Award Winner
There are several aspects to finding what you need
If you are looking for programs you cannot locate in our web-site,
please contact us
by sending a direct e-mail or enquiry details by e-mail or from any of the page within this section.
Independent Producers or Production Companies who have programs and are looking for International distribution, please also contact us.
Interested in Joining Us???

You will immediately be able to see what the benefits are, simply send us an e-mail and let's discuss the matter




It's as easy as that except, with this service, it is easier to get your site known on the Internet by linking to us

- Site Home Page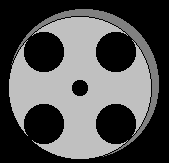 - Where can I find more imMEDIAte information

Last revised: May 18, 2000. Copyright: imMEDIAte / Frank Graves
This site is best viewed at 800 x 600 in Internet Explorer 4.x or Higher




imMEDIAte MOVIES International
Website Designed and Maintained by
Frank Graves / Immediate Movies
Investments
This is a great spot to get the best website business help